FINANTEQ has decided to enter into cooperation with PROMON — a leader in the protection of mobile applications.
Mobile banking is becoming the main channel of access to financial services. However, along with the development of this technology, the scale of threats that accompany it, such as cyberattacks, is also increasing.

In one of the rankings, Interpol signals that Internet crime and cyberattacks have overtaken the trade in illegal substances in terms of "profitability". This comparison perfectly reflects the significance of the problem. 
— Because security is our number one priority, the applications developed for our clients are fully secure.— says Andrzej Sierpiński, Managing Director in FINANTEQ. — The highest standard of mobile banking protection is the greatest value we offer to our clients. 
So far, the mechanisms used by FINANTEQ have included, among other things, the following:
Antivirus (mechanism to warn mobile banking users against installing potentially dangerous applications).
Certification mechanisms.
Token.
HTTPS encryption and an additional original encryption mechanism.
Obfuscation.
In our pursuit of always going a step further, a few months ago we began our search for a trusted partner specializing in app-shielding to protect our mobile applications against new vectors of potential attack.
We have chosen Promon.
Why application shielding?
Promon is a Norwegian firm specializing in RASP application shielding. What is application shielding? It is a technology created to protect applications from malware and spyware attacks.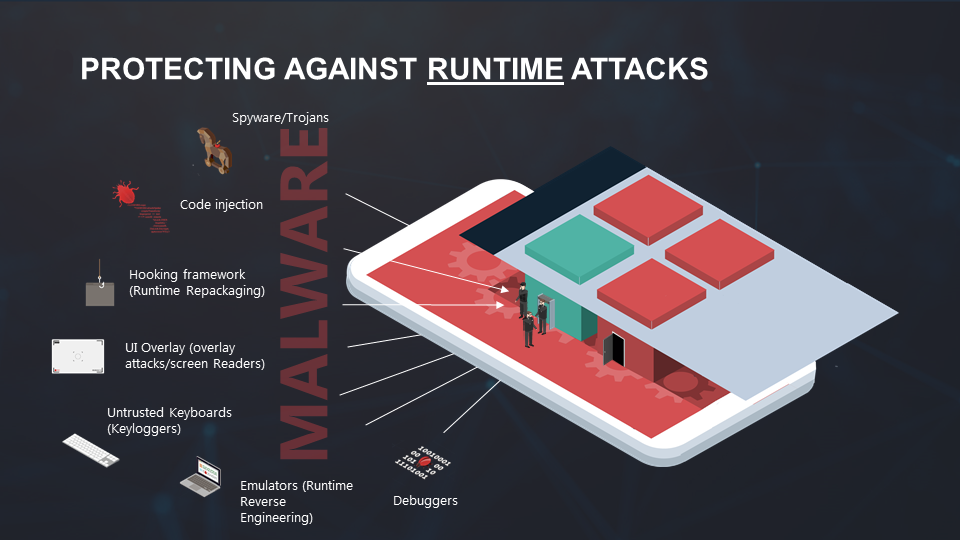 Are mobile applications vulnerable to this threat? Our partner is a specialist in his field – more than 1000 applications "tested" by Promon contained errors that could severely threaten the security of applications.
App shielding prevents hackers from accessing information in the application and protects user devices from a number of attacks or vulnerabilities such as:
Malware attacks – a type of cyberattack in which malware or malicious software performs activities on the victim's mobile, usually without their knowledge.
Code or framework injection – the application could be controlled by a third party, allowing attackers to change the app properties without the user's knowledge.
Application repackaging and app integrity breaches – means creating a customized installation with all the settings and inputs out of an already packaged installation.
Overlay attacks – allow the attacker to overlay their own window on a running application. For example a transparent window over the keyboard would allow the attacker to log sensitive data, like passwords and user ID.
Man-in-the-app and man-in-the-middle scenarios – allow a malicious actor to intercept, send and receive data meant for someone else, or not meant to be sent at all, without either outside party knowing until it is too late.
It should be noted that Promon protects the mobile application while ensuring its optimum performance. The user will not even notice the existence of a "shield" that protects their mobile banking app.
The line of business which PROMON specializes in is banking and it is for this sector that the solution called Promon SHIELDTM was created. Among the company's clients there are such banks as Raiffeisenbank, Erste Bank or Moneta Money Bank.
Let's take a look at some additional benefits that Promon SHIELDTM has to offer:
Unchanged User Experience – protects multiple business apps while maintaining optimal user experience.
Stay Compliant – upholds the strictest international compliance requirements (PSD2 / GDPR), and works on multiple platforms
Highly Secured software keys – protects sensitive data in the app and prevents cloning scenarios for keys or unique identifiers.
Promon also performs periodic audits of our applications, indicating areas that may be at risk, making them completely bulletproof. The cooperation with such a renowned partner is for Finanteq another step in the development of its products and strengthening its leading position on the market of mobile applications for the banking sector.