UX Design Studio
UX/UI design for mobile banking application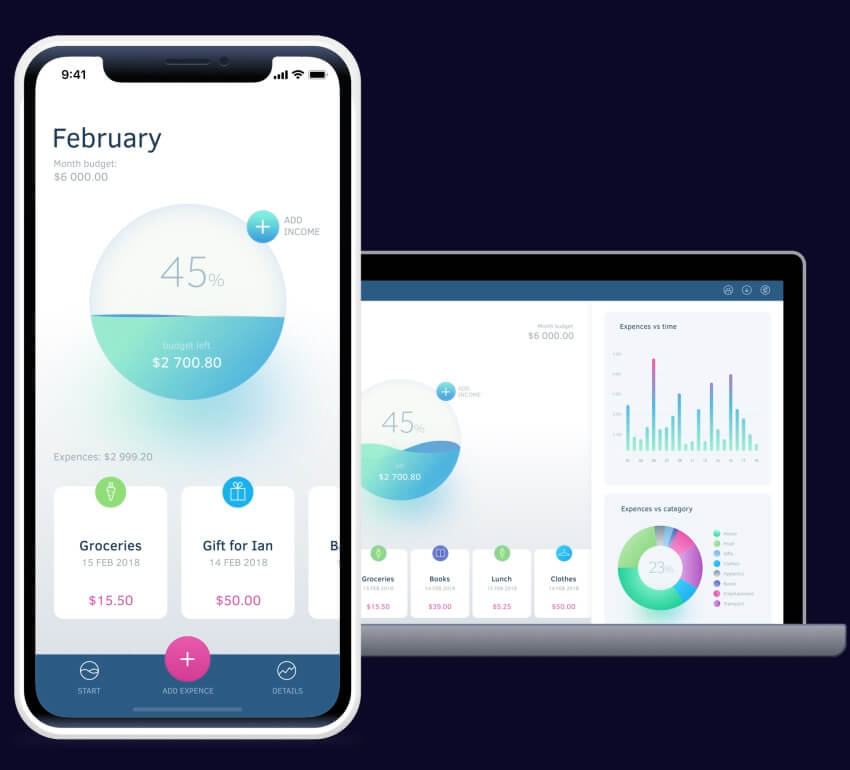 How to show your ACCOUNT BALANCE in an unconventional way in #mobile application? Ask our #UX design team about it 👌 While creating this amazing project they found an inspiration, simply in a glass of water. And how about you? Do you see the glass as half full or half empty?
Omnichannel UX/UI Design
UX/UI Design
Our Design Team will create a brand new face for your app or enhance the existing one.
Usability Audit
Get a report with detected pain points and advice to enhance your solution.
Trends Report
Find out what is next in fintech with FINANTEQ Insights.
We design products and services through empathy. Our work starts with understanding customers' needs and emotions, and ends with creating positive user experience—so the user will stay longer and often return.