Mobile banking apps
Mobile banking solution for innovative banks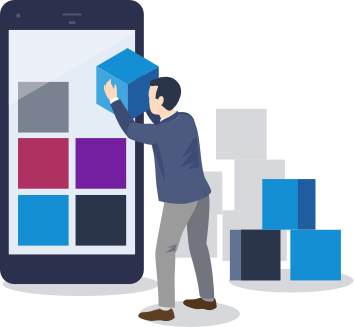 Digital transition is easier with ready components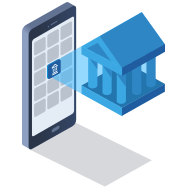 Stand out with Native User Experience
In contrast to web apps, developing in the native technology means: the highest level of security, access to native functionality, and design that is limited only by your imagination – not technology.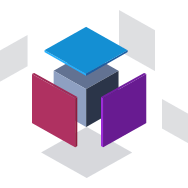 Highly Secured Mobile Banking Core
Through the years, our core has been tested in dozens of projects and with different customers. Today it can be used to build new solutions quickly, with the highest level of security and in a simple licensing model.
One Provider, Full Project
We specialize in delivering a complete product: starting with consulting and UX Design and ending with publishing the application in App Store and Google Play.
UX Design

Development

Quality Assurance

Deployment

Post Deployment Support

Consulting

National Bank of Kuwait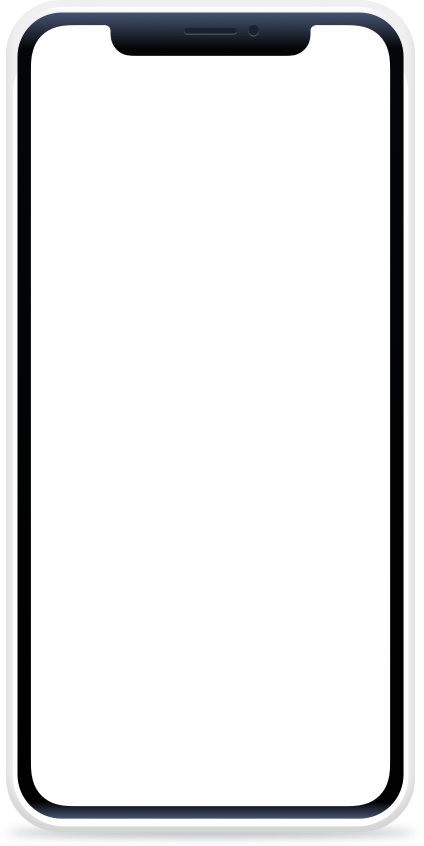 Santander, SuperWallet component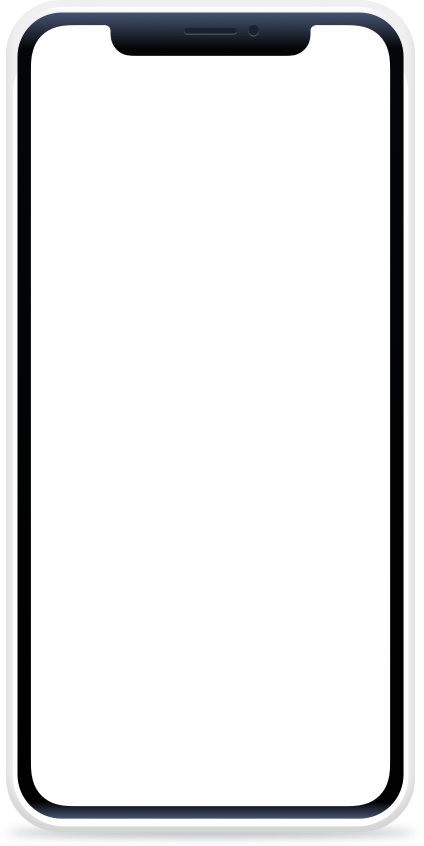 "The integration process, although conducted remotely, was completed within just two months and the whole deployment project went remarkably quickly and smoothly."
"In our opinion FINANTEQ Mobile Banking is the most established solution on the market and I can recommend it to the banks which are searching for the next generation of mobile banking."
Don't worry about the roadmap, we will clear the way
FINANTEQ Insights will provide you with market research and actionable insights that will help you with making the right decision.
What do you get:
Mature product
developed continuously since 2007
Top ergonomics
and user experience thanks to native technology
High quality design
created by Finanteq Design Studio
High parameterization
and flexibility
FAQ
01
What are the most desirable features in banking applications?
We notice that currently, users expect many key functionalities that are considered extremely useful in mobile banking applications around the world. Here are some of the most important:

Account Overview: banking mobile apps should allow users to quickly and conveniently access information about the status of their bank accounts, including balance, transaction history, and details of individual transactions.

Transfers and payments: this functionality allows users to make transfers between their accounts, as well as make payments both to other people's accounts and in stores or restaurants using built-in mobile payment methods such as Apple Pay/Google Pay and BLIK.

Notifications and Alerts: digital banking apps should provide notifications about a variety of account-related events, such as transactions, balance changes, loan repayment dates, and new offers and promotions. This allows users to keep track of their finances and be informed of significant changes.

Payment card management: mobile retail banking applications should allow users to manage their payment cards. They can block or unblock their card if it is lost or stolen, set transaction limits, activate services such as contactless payments, and check their card's transaction history.

Mobile check deposits: this functionality, which is still popular in the US and a few other countries, allows customers to scan and deposit checks using the camera on their phone, eliminating the need to visit a bank branch.

Security and authentication: top mobile banking applications should provide a high level of security by using various authentication methods, such as passwords, biometric identifiers (e.g. fingerprints or facial recognition) or one-time tokens.

Customer Service: there should be an option to on-demand contact customer service in the mobile app, e.g. via live chat and video. Such tools allow to maintain and increase customer loyalty in the era of limiting brick-and-mortar banking outlets.
02
What is the cost of the new app for the bank?
Developing a mobile banking application is a very delicate and important process. Understanding the needs of the bank as well as the expectations of the clients requires a lot of experience. Finanteq is specialized in such a custom development, having both the know-how as well as the resources to perform in such endeavours.

The costs of developing a mobile application for a bank may vary and depend on various factors. Here are some of the main factors that can affect costs:

Application scale and complexity: costs will depend on the size and complexity of the application. The greater the number of functionalities and more technologically advanced solutions, the higher the costs.

Mobile platform: developing apps for one mobile platform (e.g. iOS or Android) can be less expensive than for both platforms. However, given that platform coverage is even in most markets today, it is important to cater to these two customer groups equally without discriminating against one of them. Nevertheless, tt is necessary to take into account the differences in design, development and testing on different platforms.

User Interface: mobile banking applications should have an attractive and intuitive user interface. Costs may increase if a bank needs to engage an experienced design team to create an attractive and responsive interface.

Integrations with banking systems: if a mobile application needs to integrate with many banking systems, costs may increase due to the need to create programming interfaces (APIs) and adapt the application to these systems.

Security: creating a secure banking application is extremely important. Appropriate safeguards, such as data encryption and two-factor authentication, must be in place, which can lead to increased costs. However, Finanteq Framework has many such modules ready, which shortens the development time and lowers the budget needed.

Testing and maintenance: the costs also include the stages of testing the application for bugs, performance and compatibility, as well as maintenance and updates of the application in the future. Here too, Finanteq's answer is the implementation of functional tests that minimize the costs of regression tests and make it possible to maintain the high quality of the application during the continuous development of the system.

Each project of the bank's mobile application is unique and requires individual cost assessment.

Apart from the above, there can be a license fee in case of utilizing off-the-shelf products, as well as SLA and maintenance costs covering such services on the expected level. As an experienced mobile banking application development company, we understand though, that the full pricing is always an effect of finding a sweet spot for our clients.
03
What is Finanteq's process for developing banking applications?
Finanteq specializes in custom development, meaning we closely collaborate with our clients to fully comprehend their requirements. Leveraging our extensive expertise, we deliver top-notch digital banking software solutions.

Since 2008, Finanteq has been developing mobile banking applications, resulting in a feature-rich solution with various modules and functionalities. Over the years, we have successfully completed numerous mobile banking projects for banks.

Unlike "shortcut" technologies like cross-platform or webview, a significant portion of Finanteq's mobile banking software has been developed using native "dedicated" technology. This approach offers several advantages:

High performance: Our native banking apps are optimized specifically for a particular platform, such as iOS or Android. This optimization leads to enhanced performance and responsiveness. With access to native application programming interfaces (APIs) and system tools, we have greater control over the application's operation.

Full access to platform features: Developing native applications for enterprise banking enables us to utilize all the features and capabilities provided by the operating system. We can easily integrate advanced functionalities like fingerprint reading, camera modules, sensors, push notifications, and more.

Deep integration: Our native mobile apps seamlessly integrate with other applications and operating system features. They leverage native user interfaces (UI), allowing us to create interfaces that are consistent with the system and tailored to its specifications.

Access to the latest features: Native apps typically receive OS updates and new features sooner than cross-platform apps. Our developers leverage these advancements promptly, ensuring our applications make the most of the latest capabilities introduced by the platform.

Improved UI Quality: Our native apps offer fluid, responsive, and intuitive user interfaces that adhere to the guidelines and standards of the respective platform. Users experience a consistent and polished interface, resulting in a superior user experience.