Nest Bank continues developing its mobile banking – as the first bank in Poland it has opened its API for fintechs. One of the first fintechs to enter into this cooperation is FINANTEQ.
Nest Bank, which started its activity on the Polish market as an institution of the mobile-only type, is now opening to third parties.
In order to provide its clients with a tool for handling everyday matters as part of mobile banking, the bank has added a lifestyle services module to their application.
The module is called SuperWallet and was created by FINANTEQ. – It is an entirely new functionality which enables the user to order a present for their close ones, buy a ticket for their favorite band's concert or avoid the stress related to their parking ticket running out, as they will extend it single-handedly – says Andrzej Sierpiński, Managing Director at FINANTEQ.
SuperWallet also enables you to e.g. order a taxi and pay for it without reaching for your leather wallet. This is also a reliable solution for city transport tickets – currently over 200 cities in Poland are connected. All of this can be found in one banking application – without the need to log in to the suppliers' websites and provide authentication data on every occasion. This vastly streamlines the purchasing process, while simultaneously maintaining a high level of security. What users gain in the first place is comfort and a saving of time.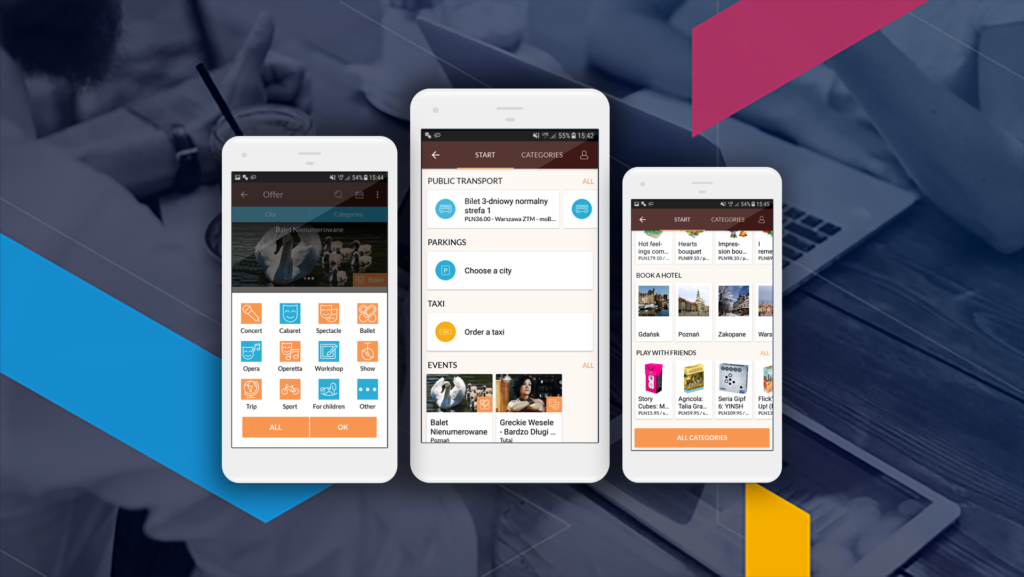 Nest Bank's operations connected with the opening of API to external suppliers comply with the Payment Services Directive II (PSD2), which comes into force soon. In this respect, Nest Bank has substantially exceeded the upcoming requirements.
The SuperWallet module from FINANTEQ is also available for the clients of Santander Bank. The new opportunities it provides are beneficial both for the users – in the form of a wide range of services – and the suppliers by facilitating access to prospective clients. The bank, in turn, observes increased engagement of clients in the functionality of banking application.
 – We provide banks with a comprehensive m-commerce platform as well as other components which can be easily integrated with any mobile banking application. For banks, this is also an opportunity for additional income from transactions – says Andrzej Sierpiński. – Open banking will surely change the way we perceive modern mobile banking. The constantly increasing base of external clients who offer a wide range of goods as part of the SuperWallet component enables you to manage your online purchases and private life by means of one sophisticated application.