BNP Paribas joins Santander Bank and Nest Bank, which have already launched the m-commerce functionality in their banking applications.  
Recognizing the advantage of the mobile channel in its banking, BNP Paribas has revamped its application GOmobile and supplemented it with the SuperWallet developed by FINANTEQ. This way, GOmobile 2.0. has gained a new module for purchasing public transport and parking tickets. The users can now use their banking application to pay for leaving their cars in paid parking zones and buy tickets in almost 100 cities in Poland.
The FINANTEQ SuperWallet module is also featured in Santander Bank and Nest Bank mobile applications, where the SuperWallet allows the customers not only to buy tickets and pay parking fees, but also order and pay for taxis, flower delivery, hotel reservations and tickets for cultural and sporting events.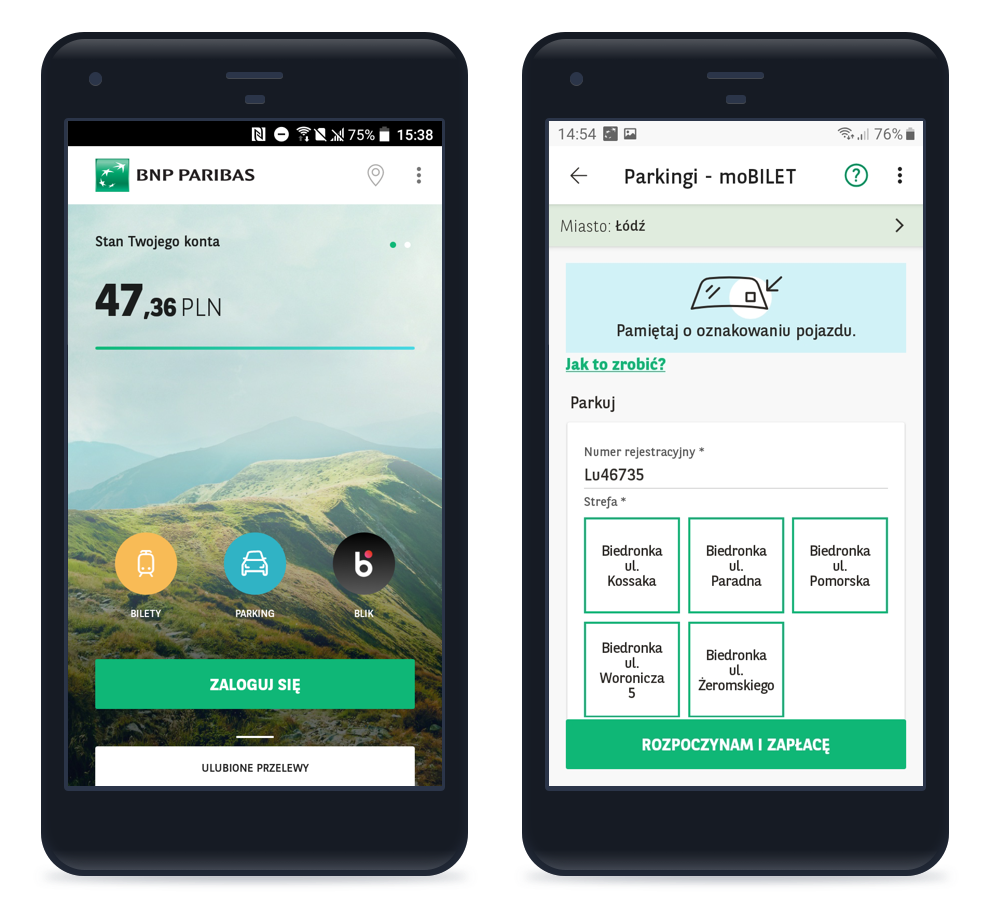 For those customers who use a mobile application, this means saving time without the need to download new applications to their smartphones and provide authentication data in many places. Users who take advantage of the SuperWallet potential will be able to handle their everyday business comfortably in any place and at any time, with just their phone at hand. This will considerably improve the purchase process while maintaining a high level of security. The possibilities offered by the SuperWallet also benefit suppliers, as they facilitate access to potential customers.
At the same time, a bank which decides to implement m-commerce services can expect increased customer engagement in the functionality of the banking application, while gaining a huge potential for revenue diversification and cross-selling.
Along with the SuperWallet, FINANTEQ provides banks with a comprehensive m-commerce platform that can be easily integrated into any mobile banking application. The company's offer also includes other components which enable FINANTEQ to offer the customers of mobile banking additional features such as: Pocket Branch, Google Pay and Apple Pay Payments, Mobile Token and OCR.