What features have banks implemented into their applications during the coronavirus era?
In this difficult economic situation caused by COVID-19, banks around the world have risen to the challenge. They are offering the "credit holidays" to enable the suspension of loan instalments, donating money to fighting the epidemic and encouraging their customers to use remote channels – internet and mobile banking.
The last of these initiatives is already producing tangible results. According to research conducted in China and Italy, four weeks after the onset of the spread of the coronavirus, the estimated increase in digital customer engagement was between 10 and 20 percent.
To make it even easier for their customers to bank from home, financial institutions are constantly updating their remote channels with new features. We have compiled an overview of some of the most interesting ones.
1. Opening an account with a selfie
According to research conducted before the outbreak of the pandemic, more than 40% of new customers abandoned the onboarding with a mobile application after 20 minutes. Many of them said it was a frustrating experience, as they were often required to identify themselves physically (e.g. move their head in a certain way or move the phone towards the face) and answer too many questions.
In times of the pandemic, will customers welcome the increasingly popular method of opening an account with a selfie?
Banks such as ING BANK POLSKI and Bank Millennium, which have recently implemented this functionality, will be able to find out soon.
In both these banks the process is very similar – all the client needs to do is run their bank's mobile application, show both sides of their national identity card to the phone camera and then take a selfie. The opening of the new account is confirmed within a few hours. The login to online banking is sent to the customer via SMS, while the card is delivered by a courier.
2. Applying for business support
As we said, banks are currently investing substantial resources in developing their remote channels. The implemented functionalities are intended, among other things, to support the state in mitigating the effects of the pandemic on the economy.
For instance, Polish banks have joined the Polish government in an effort to support entrepreneurs whose turnover has declined due to COVID-19. Using internet banking systems, businesses can apply for funds from the government support programme. Banks which have declared that their systems are ready to accept these applications include mBank, Santander, ING Bank Śląski, Credit Agricole and Bank Millennium.
Remarkably, banks have been able to efficiently shift development forces from other projects in order to quickly implement the aforementioned functionalities supporting companies.
3. Money collections to fight the coronavirus
Revolut, whose application allows its users to make easy micro-donations for Doctors Without Borders, has also been very active in supporting medical services in the fight against the coronavirus. The Donations feature of the application offers to round up daily expenses, so Revolut customers can contribute the spare change to a charity of their choice. Importantly, 100 percent of those donations will go to charity, and Revolut will not charge any fees.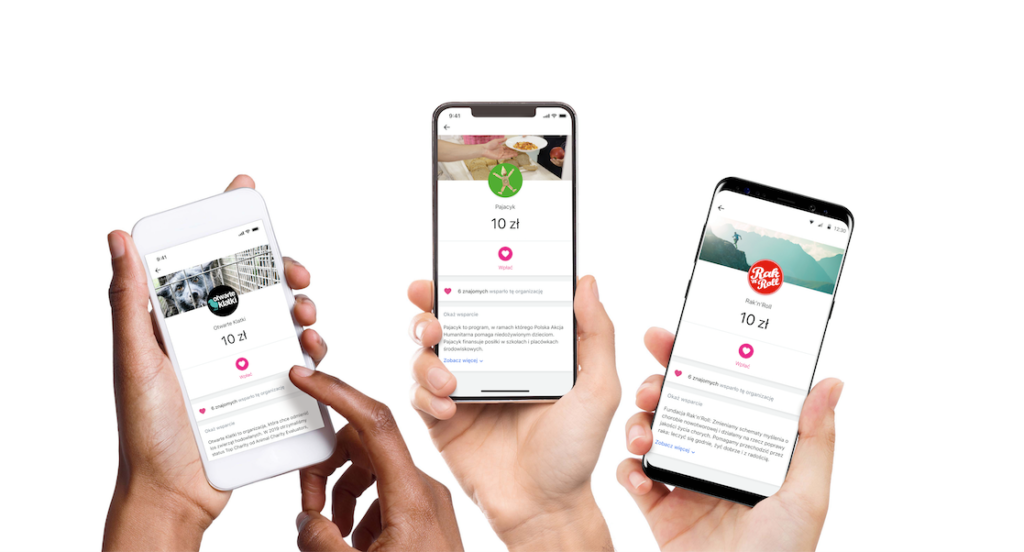 If you think that donations within a mobile application are a novelty, it is quite the opposite. For example, in some applications of Arab banks you can support the poorest by making a donation for this purpose. The Santander Bank Polska application, in turn, has long been equipped with a module designed to support people with various chronic diseases.
4. Remote signing of contracts in corporate banking
Banks strive to make life easier not only for individual customers but also for businesses, whose operations during the pandemic have become very difficult. For this reason, Bank Millennium provides the customers of the corporate banking segment with the possibility of signing contracts in a fully remote manner. Digital document workflow is based on a qualified signature and applies to loan agreements and their collateral, transaction banking, factoring, trade finance and treasury products.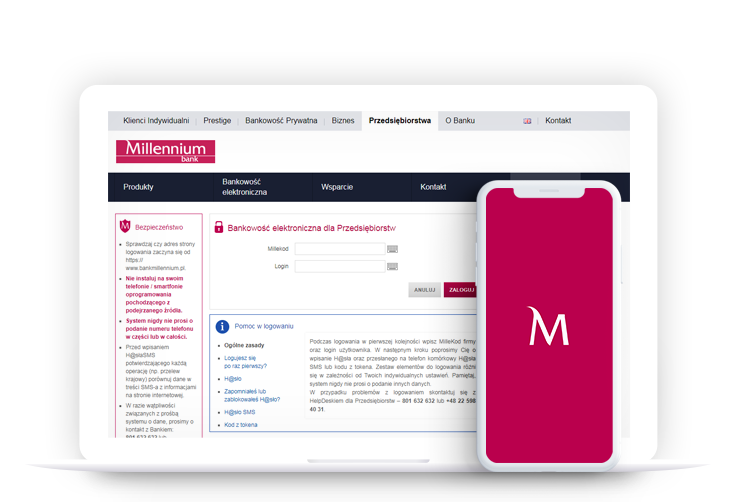 5. Support for people in quarantine
An interesting feature comes from Starling Bank. The British challenger offers an additional payment card for people in isolation. A card holder can link it to their account and give the card to a trusted person who can do the shopping for them. This special plastic, called Connected card, is protected by a PIN and its balance limit is £200.
However, the plastic can only be used for payments in physical shops and it does not support online transactions. The solution seems interesting, but the customers would certainly appreciate the brand's commitment even more if it offered not only offline but also online payments.
6. Faster payment of bills and invoices
Credit Agricole has decided to simplify the payment of invoices for the customers using the bank's mobile application. With the OCR technology provided by FINANTEQ, they can scan the required data from a paper invoice with the camera in their mobile. The system automatically fills in the appropriate field in the transfer form. This means that customers do not have to touch paper invoices, which could be viral carriers.
To help banks in overcoming the crisis we are offering for free two of our solutions: Pocket Branch and Extentum. Both can be easily implemented (SDK) and will help in replacing the physical branch with a fully operational digital one. Read more