Despite the dynamic development of mobile banking apps, users still prefer to pay their invoices using a computer. How to automate invoice payments in mobile banking?
It is expected that the number of banking interactions made using a desktop in 2022 will decrease by 63% compared to 2017. Therefore, there is an urgent need for developing up-to-date mobile solutions which will successfully replace websites as the main banking tool.
Unfortunately, even simple operations made with already available mobile functionalities on a small mobile screen, such as paying paper bills, are unnecessarily tedious. This is why users prefer their laptops, as it is more convenient to pay bills or invoices using a big screen. Let's take a closer look at the exact sources of the problem.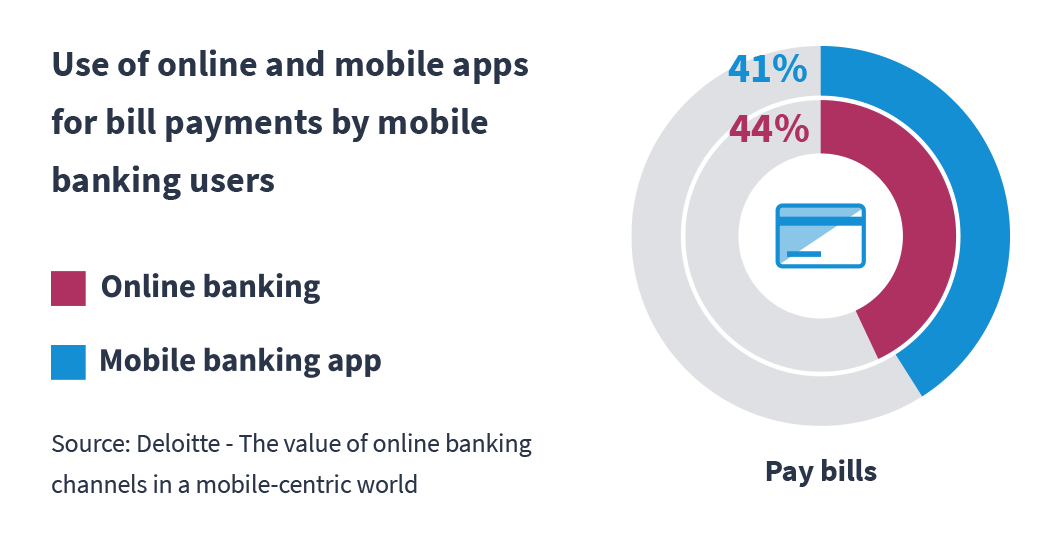 Mobile invoice payments – why so tedious?
Despite a dynamic development of mobile banking, most of the available solutions for paying utility bills (i.e. water, heating, electricity, Internet) are still not intuitive enough. For instance, when paying an electronic invoice via a mobile phone, a bank customer needs to take many steps:
First, the user needs to download the PDF file or a scan of the bill or invoice.
Then they have to type manually or copy-paste all data into the proper fields in the transfer form in their mobile banking app. These operations require a lot of windows switching.
Next step is data verification. In a standard process, the user needs to double-check whether the data they typed are correct or ensure an error-free transfer.
At the final stage, the user still needs to confirm the transfer (usually, by using a text message, which means an additional effort).
Going through all this every time you need to transfer money is very inconvenient.
And it is even worse with paper invoices. Obviously, the data cannot be copy-pasted from a paper document – they must be typed manually each time, and then carefully verified. As a result, there is a lot of stress on the consumer and the operation is highly time-consuming.
Considering all of the above, it should be no longer surprising that consumers prefer to make their transfers using laptops. Mobile app users become frustrated with and discouraged from completing such tasks on their mobile devices, as using a small screen and multiple windows for one, simple operation falls far short of their expectations.
According to a research by PC Australia, 52% of baby-boomers (people aged 45 and up) claim they rather don't consider using mobile phones for banking operations as they definitely prefer big screens for such tasks. Hence, with no proper solutions available, the number of mobile transactions is rising slower than expected.
How do you automate invoice payments in mobile banking with OCR?
However, despite the multiple difficulties with paying invoices and bills, there is an easy way to increase the number of transactions via a mobile. It is possible to fully or partly automate this process by implementing OCR (Optical Character Recognition), as it makes paying bills much smoother and provides bank's customers with an excellent experience.
Learn more about automation in mobile banking!
To present you with a full scope of OCR functionalities, we prepared a free e-book which will explain this technology and guide you step by step through all its benefits, functions and features that actually facilitate bill payments.
Start reading and you will see that automation is a truly powerful tool enabling a greatly enhanced user experience and increasing the number of mobile banking transactions.