We implemented an invoice scanning module in the Credit Agricole mobile banking application to simplify the payments process. 
Problem
Paying invoices with a mobile device was more difficult and less convenient for Credit Agricole customers. Upon receiving an invoice, the customer had two options to pay. 
The first of them was to download the invoice from the e-mail attachment and enter or copy the data from the invoice into the transfer form in the application. The second option was to retype the data manually from the paper invoice. 
Both of these things were very troublesome and time consuming for mobile banking users.
Solution
We implemented OCR for Invoice Payments in Credit Agricole mobile banking. With our component to order a transfer, a customer using CA24 Mobile simply scans the beneficiary's data from a paper invoice or a PDF displayed on their device's screen. The form will then be automatically filled in and the customer will be able to edit all the fields or simply accept the form.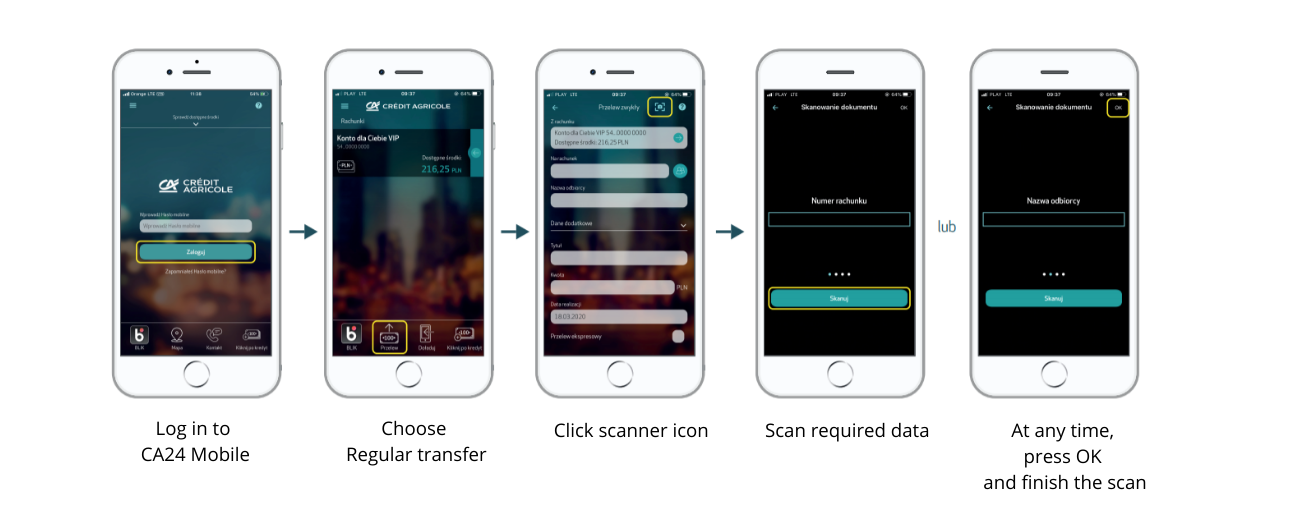 OCR technology
OCR (Optical Character Recognition) is a technology able to recognize and verify the text information displayed on a PFD file, scan, or photo. It can also automatically convert the test displayed into a machine-readable test date – no matter if it's typed, printed, or handwritten.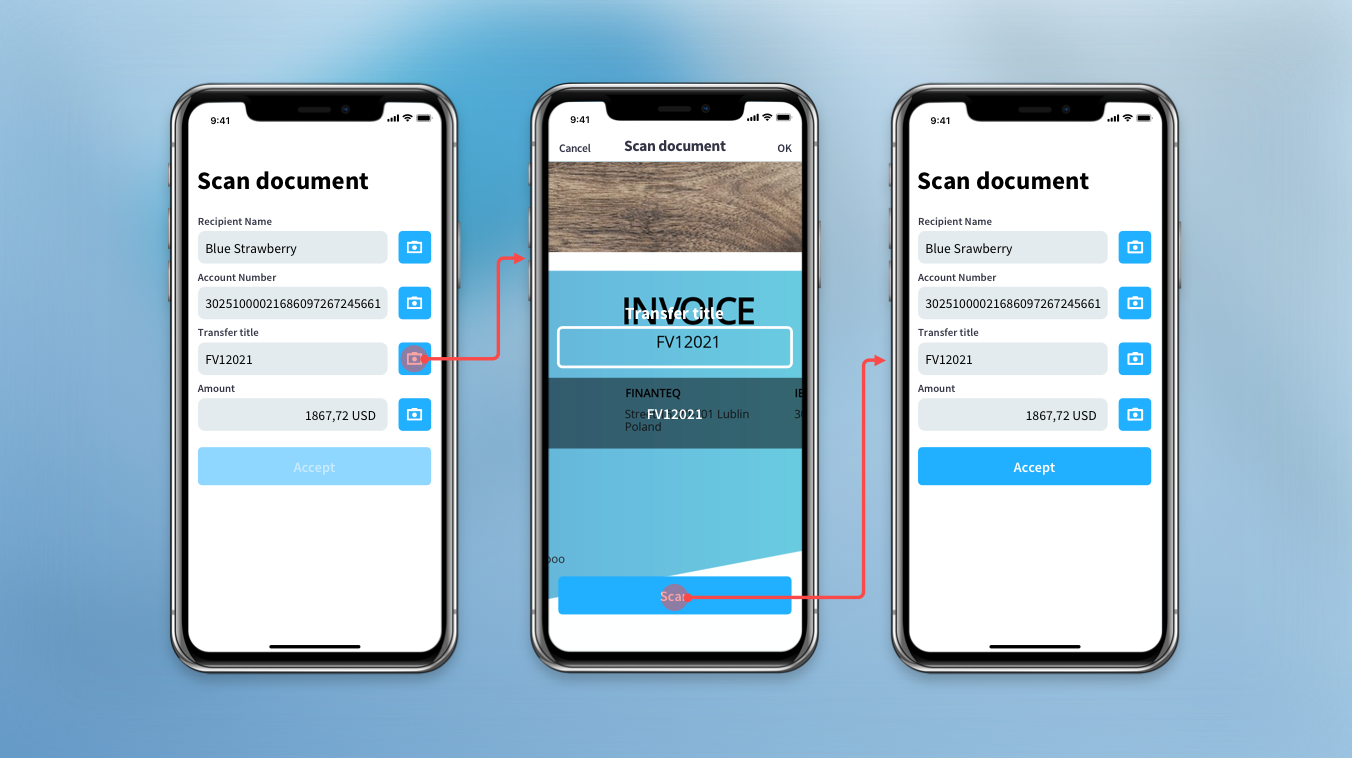 OCR for Payments Component
The invoice scanning component does not only read the data from the invoice and sends it to the payment form in the mobile application, but also validates its accuracy e.g. by verifying the account number on the invoice or other standard numbers. This is why the risk of making an error or typo while filling in the form is virtually eliminated. Not to mention the time saved on paying the invoices of course. 
OCR technology is also of major assistance to business customers. Entrepreneurs will be able to use this functionality to make "split VAT payments". For this type of transfer, they will be able to scan such data as: 
Account number, 
Beneficiary name, 
Tax ID, 
Invoice number, 
Transfer name, 
Gross amount, 
VAT amount.
Want to automate invoice payments in your mobile banking application?
Learn more about our solution.